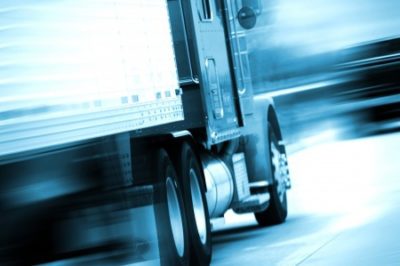 CFM Logistics – Central Freight Management – was founded in 1995, by a group of supply chain professionals, in order to create a cost-effective alternative to self-distribution and in-house freight management.  While most Food Manufacturers, Grocery Companies, and Wholesalers store and ship product, it just is not their core competency.
The transportation market today is complex and challenging.  It is becoming even more so with the increasing need for cutting edge and ever changing technology,  pending government regulations for food and transportation, as well as, driver and fuel uncertainties. Many arguments can be made regarding in-house management vs. outsourcing.
The costs associated make it nearly impossible for medium and small shippers to have the up to date in-house expertise to effectively utilize the best transportation mode, respond to production and market fluctuations and finally to accurately know your true cost per case.
At CFM Logistics, we are more than just a Supply Chain Management company.  We have the logistics expertise and the network to determine the best transportation mode.  We start by gaining an understanding your Company's current operation, your goals and your challenges.  We then begin to create a customized supply chain solution for your specific needs of inbound and outbound freight management, freight consolidation, distribution and warehousing.  We utilize cutting-edge technology, our private fleet, a vast partner carrier network, and our multiple warehouses to effectively respond to your market disruptions.  We will even provide you with on-site personnel to work hand in hand with your procurement, production and transportation staff.  Our knowledge, network and technology is shared with your company costing far less than in-house management.
A well run supply chain not only saves your company money, it decreases delivery times, improves customer service and creates logistic efficiencies.  Additionally, leveraging freight consolidation and a strong distribution program lowers expenses for you to compete more effectively in the market place.
What Sets CFM Logistics Apart?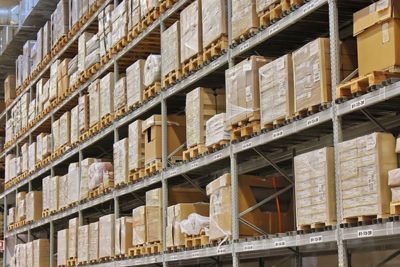 Most Transportation and Logistics firms focus their efforts on providing outbound service.  CFM sets itself apart by focusing on the entire supply chain, providing full Truckload and Less-than- truckload service for refrigerated, frozen and dry products, as well as, Intermodal, Air, Warehousing and Shuttle service.  We go a step further and use our many years of experience in the food and grocery business to "unbundle" your inbound delivered costs and evaluate your pick-up allowances to identify hidden savings.  To date, CFM Logistics is the only Third Party Logistics group offering this complete supply chain solution.
Who We Work With
CFM works with large shippers with multiple shipping locations and modes of transportation, as well as medium and small food manufacturers, wholesalers, distributors and grocery companies.  Our Customers also include private equity firms seeking portfolio company reviews.  CFM Logistics offers a free analytic review of your current supply chain model and we develop a full spectrum plan to reduce your supply chain costs while improving customer satisfaction.  This benefits your company by identifying cost savings opportunities, or by confirming that you company's practices are achieving optimal operation success.
We work with your Management team, Associates and philosophies.  We can assume full on-site responsibility for your complete supply chain, or manage Inbound, Outbound, Shuttle and Warehouse programs.  We can even fill a simple void in your operation, working together to create a dynamic solution with evolutionary results.  Let us create a solution for you!
Learn More About Our Supply Chain Management Solutions
If you would like to learn more about the supply chain management solutions CFM Logistics can offer your company, contact our logistics company by phone at 314-737-4308. Allow us to review your supply chain management practices today so we can help you determine the best solutions to fit your business' needs!